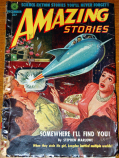 Aladdin's is a unique store full of interesting things including antiques and collectibles of all kinds. We specialize in 20th century cultural memorabilia and have a large section of vinyl records, Over 10,000 LPs, 100s of 45s and 78s covering all time periods, from Edison to Swing, from Elvis to The Beatles and beyond.
Amazing things found at estate sales show up daily, you never know what you might find. Select jewelry, advertising collectibles, tin toys, cameras, furniture, art glass, china and pottery are some items you can find here.
Here are some images of our store. As our inventory is one of a kind and always changing, please inquire about specific items you may see or be looking for.
Please see our "
Items For Sale" page for select merchandise currently available.